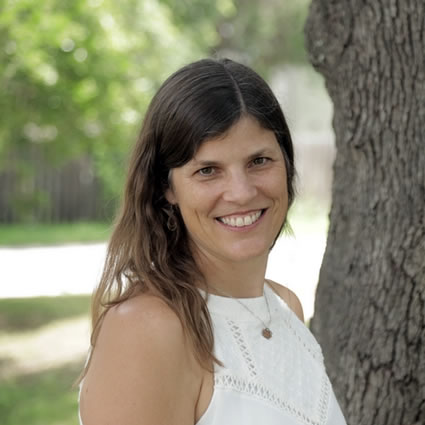 Meet Dr. Stephanie Harris
Dr. Stephanie has always had a calling to serve others. She graduated from the University of Texas with a B.S. in Nutrition and completed the Coordinated Program in Dietetics, and was a Registered Dietician, working in food and nutrition for over a decade.
Then she had a extraordinary experience when she tried chiropractic care: the adjustment awakened something inside her, and she experienced self-love and saw the world with new eyes – her life was changed forever. She realized that her background in science and nutrition had set the stage for her true calling of helping people experience the light of their own being while finding true health.
A Continuing Journey
Dr. Stephanie attended Life Chiropractic College West and graduated summa cum laude as the Valedictorian of her 2008 class. After receiving her Doctorate of Chiropractic, she practiced in Durango, Colorado before coming back home to Austin in 2019.
Dr. Stephanie's lifelong background in athletics instilled in her the discipline to be self-reflective and the desire to always improve. As she continues to grow in her own journey of self-awareness and striving to become the best version of herself, she is able to see more and more of what is possible for others, and she develops greater skill in helping others see their own potential and believe in their ability to achieve it. Her goal is to give every practice member she cares for that experience of self-love and being seen – she wants to help them discover their own light.
EXPLORE OUR SERVICES
Outdoorsy Mom
When she's not helping practice members achieve their highest potential through NetworkSpinal® chiropractic entrainments (adjustments), Dr. Stephanie loves spending time with friends and doing absolutely anything outdoors: swimming, hiking, running, working out, camping, gardening and, as she likes to say, riding her bike with youthful abandon. She's very proud of her two kids and who they're becoming in the world, and she values her time spent adventuring with them.
Schedule Today
Our Transform Austin Chiropractic practice members are drawn to Dr. Stephanie because she's a caring, humble combination of positivity, fun, intelligence and empathy. She'd love to help you experience greater self-awareness and achieve limitless health – contact us today to book an appointment!

Dr. Stephanie Harris | (512) 529-1002