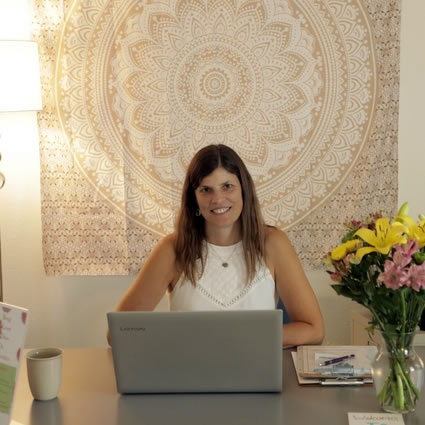 Transform Austin Chiropractic Reviews
What Our South Austin Patients Say
At Transform Austin Chiropractic we love when patients share with us their feedback and comments after chiropractic care. Please read our patient testimonials below to see what other people have achieved through their tailored treatment plans with us.
Share your stories too! Click here to send us your feedback so that we can help to spread the word about the benefits of natural Transform Austin Chiropractic care.
For more information, or to schedule an appointment contact us today.


I Am in Good Hands
I believe that I am in good hands with Dr. Stephanie Harris. Transform Austin Chiropractic has helped me to achieve a more connected body. I feel confident that I will continue to receive excellent care.
– Donna J.
Low Back and Range of Motion Help
I'd been experiencing persistent low back discomfort and range-of-motion issues for over nine months and was beginning to believe this was just going to be the new normal for my 54 year-old body. I'd tried other healing modalities with varying levels of short-term relief, not sustained relief. I learned about Stephanie Harris from a few friends as well as from my trusted massage therapist. Stephanie let me know from the get-go that she was confident we could make progress, and that we would take a gradual approach for steady improvement.
I am thrilled that after two and a half months of weekly adjustments, my mobility has returned, and I am pain-free. I'm able to return to favorite yoga poses and stretches I haven't been able to do in months. Stephanie has shared with me ideas for strengthening the core in order to support my overall flexibility. I appreciate Stephanie's insightful, pragmatic and positive approach, and I consider her an important professional on my health-care team moving forward!
– Deb A.
10 Years of Service
Dr. Stephanie has been helping my family and me for almost 10 years! She helped mitigate my lower back pain during my pregnancies and brought me back to a state of spinal health after the birth of my children. She has also been adjusting my three boys, two since birth. Just today, I took my oldest in for an adjustment. He hurt his back a few weeks ago and I thought it was just a muscle strain and that it would pass. For two weeks now, he has been limping and walking with a hunch. After one adjustment from Stephanie today, he walked out standing straight and was happy and relieved! I would recommend her gentle and insightful care for anyone.
– Melanie M.
Chronic Low Back Pain Relief
Dr. Steph is one of the kindest individuals I have ever met. She has helped me tremendously with chronic pain in my lower back and neck. I have not felt this much relief in more than 10 years! I had tried everything for the pain and in just a few short months I am able to be more active and have a new outlook on life! If you are open to getting better, than I highly recommend you see Dr. Steph!!
– Patsy W.
Natural Talent for Chiropractic
My daughter and I have been seeing Dr. Stephanie Harris since 2012. She is warm, welcoming and immediately puts you at ease. She always amazes me how she is able to find the stress points and areas that are out of balance in my body and do the perfect adjustments. She has a natural talent for chiropractic care and we have benefited immensely from her ability. I always come away from my appointments with Dr. Steph feeling rejuvenated!
– Patty P.

Transform Austin Chiropractic Reviews | (512) 529-1002